We are asking for your help and support for my beloved mother-in-law, Rosa Maria Hernandez, to fight and beat Stage 4 Metastases Breast Cancer.
It all started back in early 2017, when doctors found the first tumors. She was first diagnosed with cancer in her right breast after going to her regular mammogram exam. Fast forward to May of the same year, not to mention on May 2nd her birthday, when she had mastectomy surgery, as back then was the best option and it would remove the cancer entirely since it had not spread anywhere else.
The surgery was a success and she only needed time to rest and recuperate. She continued treatment by taking pills that would prevent the cancer from coming back and continued doing her recommended mammograms every six months until this past July when she found a lump in the area where she had her mastectomy.
She went in for a pet scan and they found four tumors. Her cancer was back and that this time it has spread to her liver, meaning it is now at stage four. She has gone to many hospital visits, has already had her catheter surgery for chemotherapy and is awaiting either chemotherapy or radiation. Right now, she is at a critical moment as she is struggling financially to see what the best option is going to be for her. Since she is premenopausal, she has the option to have oophorectomy, or removal of the ovaries, so her body can help reduce the production of estrogen, an important promoter of breast cancer. After such surgery she would need to take IBRANCE tablets that have an average cost of $14,000 per bottle and last only a month. Another option is harsh chemotherapy that could quickly weaken her immune system. Whatever option she decides take ,along with the doctors,is  going to be very expensive, plus the continuous doctor visits, transportation and also family expenses.
About Rosa:
Rosa is a beloved daughter, sister, mother and most recently grandmother of a baby girl and boy. Since very young she knew the value of family and having faith. She is a devoted Catholic who is always looking for the well being of others. She, along with her husband, have four beautiful children, 3 boys and a girl, to whom she has devoted her life to.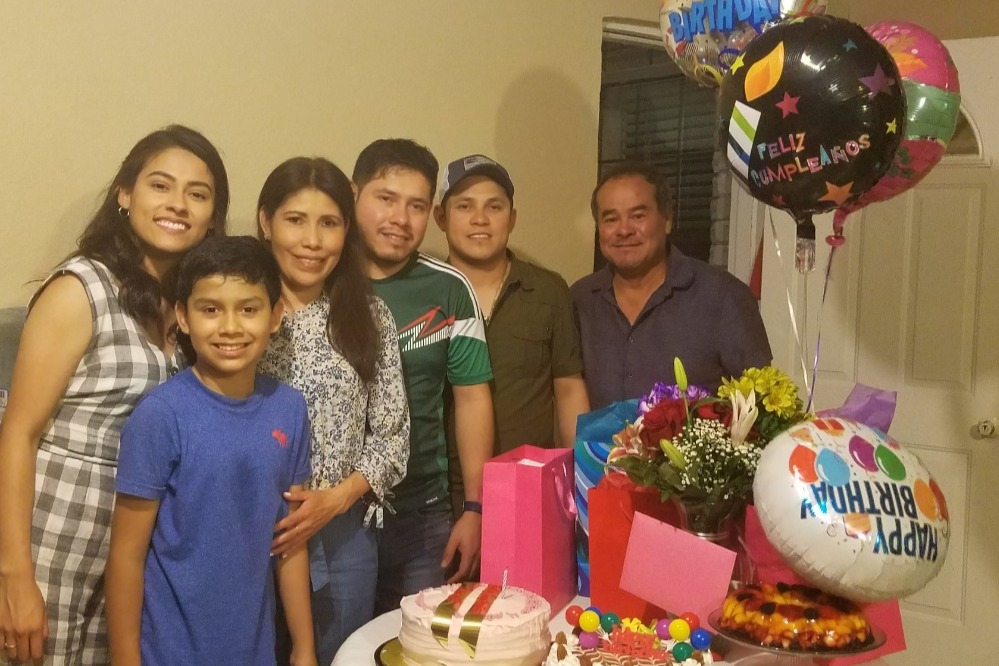 Not along ago her family grew by adding two daughters-in-law and soon later, two grandchildren. Her love is unconditional, her family is her life and she is willing to always go above and beyond for them. That is why it is our time to help her. In this great time of need for her, the last thing we want her to worry about is money. With your generous donations she is going to be able to decide what option is going to be best for her without the financial burden. Anything can help.
On behalf of the Hernandez family and I, we thank you from the bottom of our hearts. We know that we have a rough road ahead of us but like I told my mother in law "la ultima palabra la tiene Dios" or God has the last word. And we are praying for a miracle.

Please keep Rosa in your prayers.
Here is my Paypal link to help donate:
https://paypal.me/erickhdz1990
Thank you!